Juice Plus+ Essentials Capsules
Berry Blend
Build a solid nutritional foundation for yourself and your family.
The Berry Blend contains added nutrition from 12 different plants. Discover ingredients from deep-blue and purple berries – like blueberries and elderberries – and grapes in our capsules.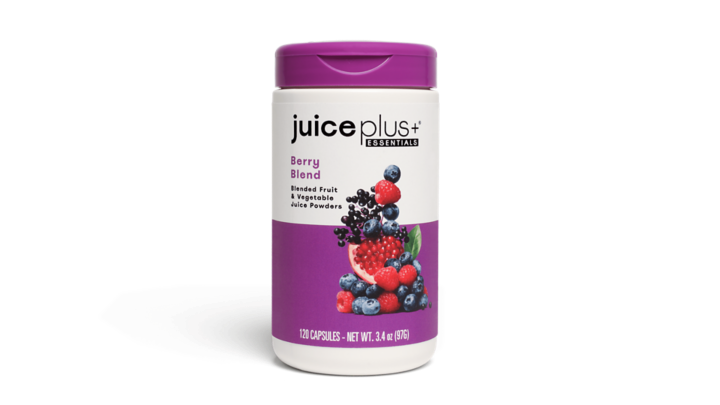 Nourish to flourish.

Our Berry Blend capsules provide added nutrition from 11 different grapes and berries to help you bridge the gap between what you should eat, and what you do eat, every day.

Which fruits, vegetables and berries can you find in Juice Plus+?

Product Overview
Plant-based
Vegan
Whole food based
Clinically tested
Gluten-free
Certified non-GMO
Certified for quality and safety by NSF
Certified Kosher
Directions:
Take two capsules every day with a meal and a glass of water.